Step 1 - Make sure your image is in RGB Color mode. On the main menu, choose Image > Mode > RGB Color.
Step 2 - Create a Photo Filter Layer: on the main menu, choose Layer > New Adjustment Layer > Photo Filter. Leave "Normal" as the Mode, and leave the Opacity at 100%. (You can change that later). Click on the OK button.

Step 3 - A new layer is created and its properties are displayed. Choose a Filter or Specify a Color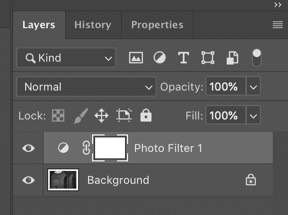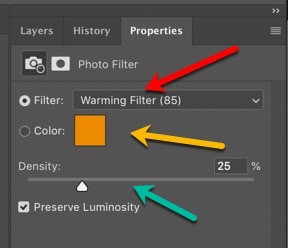 If you click on the Filter drop-down (red arrow), you can choose from a list of standard colors and filters. If you select Color and double-click on the color patch (yellow arrow), Photoshop will present the Color Picker control, which lets you specify any color you like.
After choosing a color, you can move the Density slider (green arrow) to further adjust the degree of toning.
Be sure to leave the option Preserve Luminosity checked so that grayscale values are replaced by tones of matching brightness.
All Done!


Grayscale Image





Image toned with blue Photo Filter