Here's another approach which gives us even finer control and avoids abrupt transitions: the Blend If sliders on the Layer Style panel.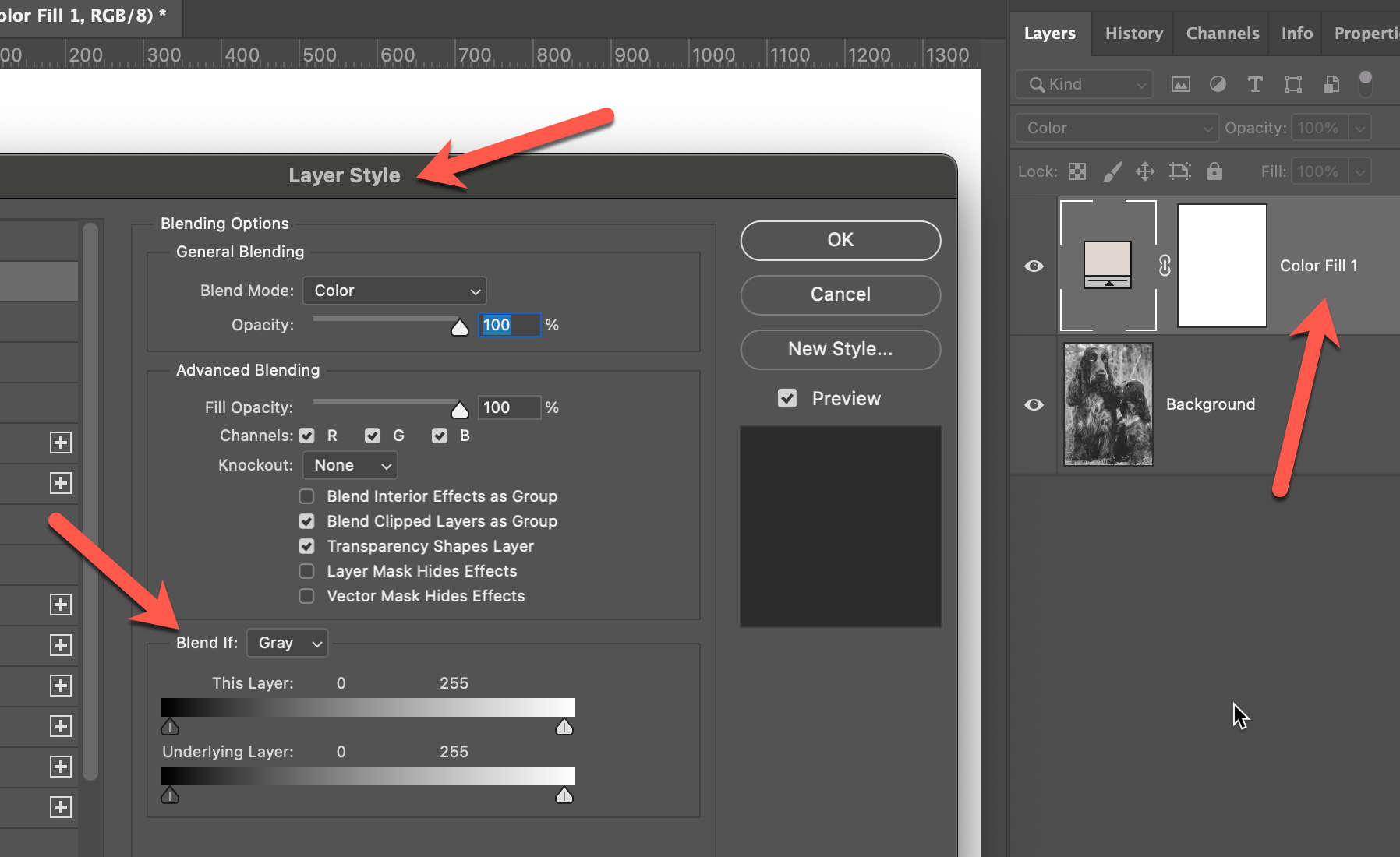 .
For very fine control of how a layer blends with other layers, Photoshop provides the Blend If sliders. They let us specify the cutoff points along the tonal scale where the adjustment will appear, depending on the tonal range of the layer itself, or the layer below it.
After applying a Color Fill layer, let's adjust its Layer Style. To bring up the Layer Style window, double-click the fill layer in the Layers stack, or go to Layer > Layer Style.
By default, the sliders specify strict cutoff points: the transition is abrupt, which can be distracting. To avoid abrupt transitions for a more natural effect, we can click on a single Blend If slider and convert it to a double slider. A double slider specifies a gradual or feathered transition. To convert a single slider to a double slider, click on the slider with either Windows: Alt+Click or Mac: Option+Click.
Here we have converted the sliders on the Underlying Layer into double sliders and dragged them apart from one another.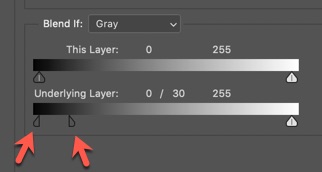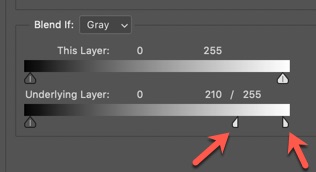 The start and end of a double slider denotes the beginning and end of a gradual transition where tones are applied. The left (dark) sliders increase the tone in a gradual way, and the right (white) sliders decrease the tone gradually.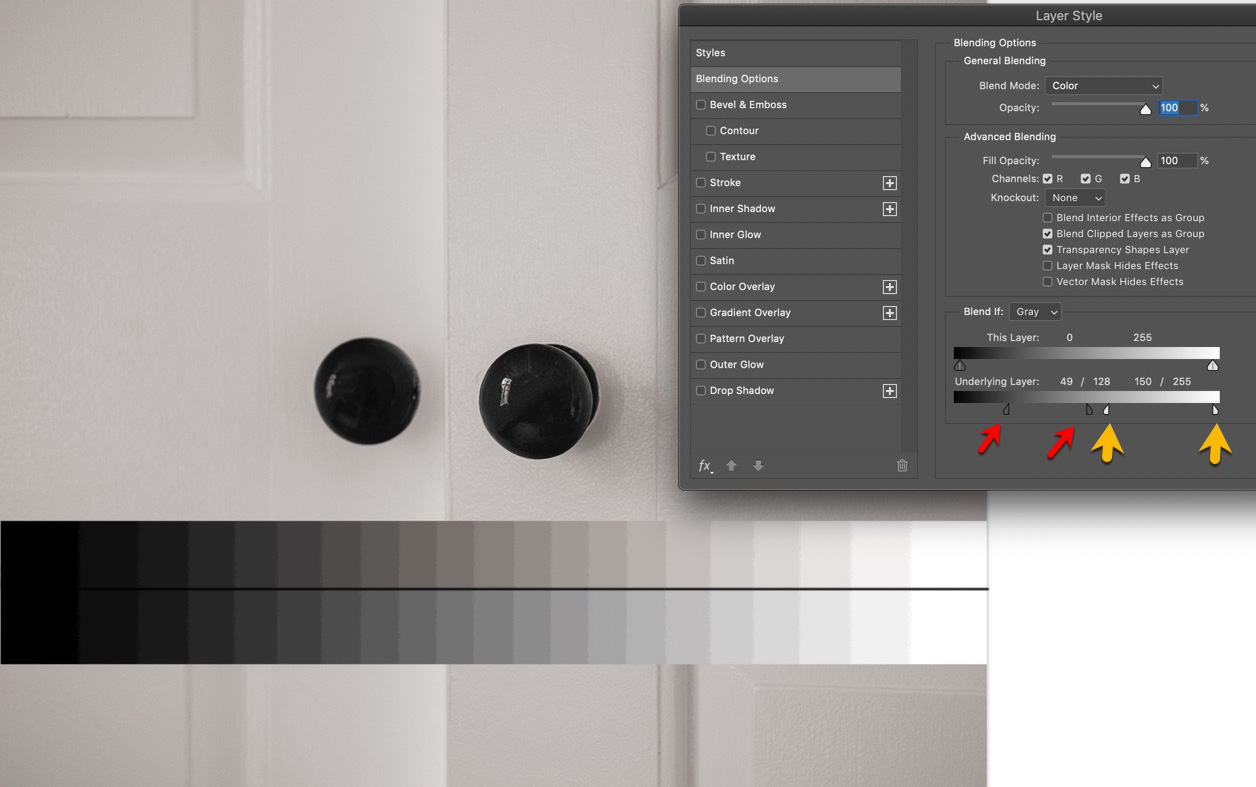 The tone increases gradually from 49 to 128, then gradually decreases it from 150 to 255.
The image has been toned primarily in the middle of the brightness scale.
The blacks are black and the whites are white, but the middle values are toned.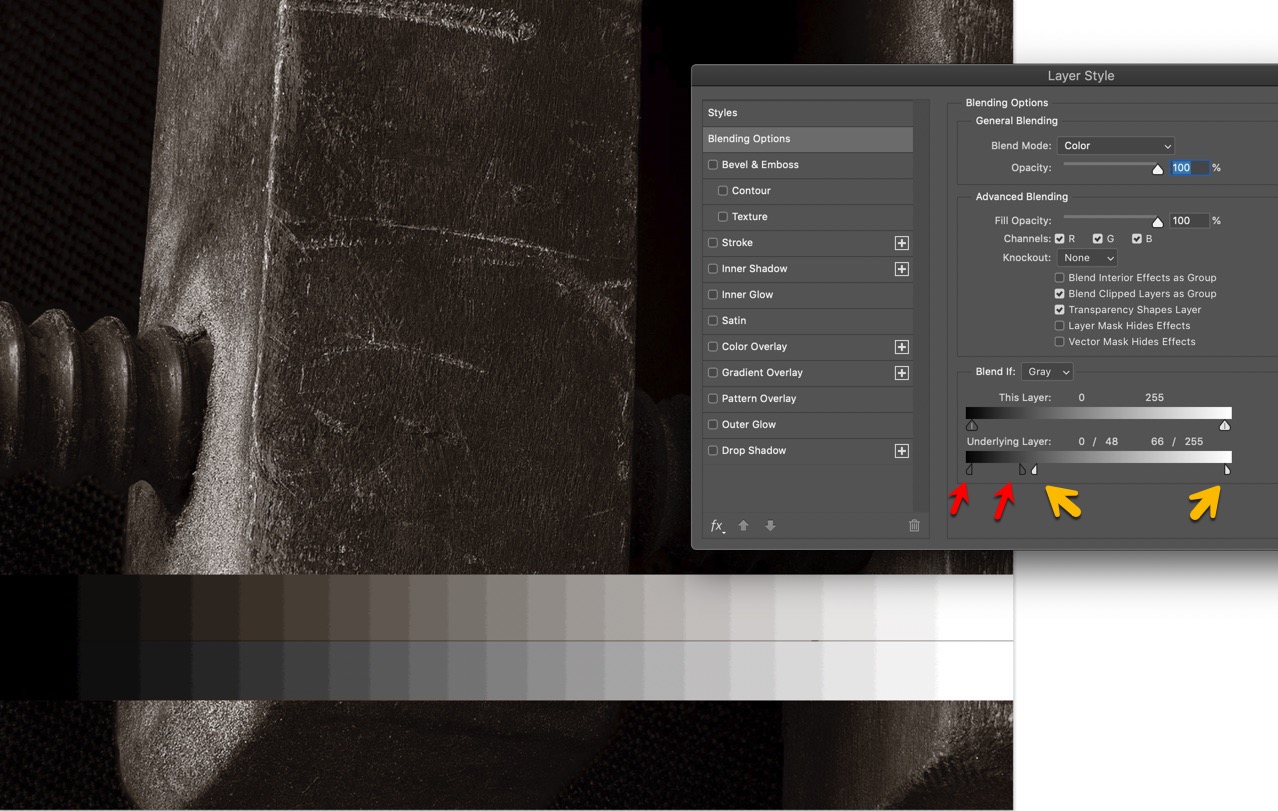 The tone increase gradually from 0 to 48, then gradually decreases from 66 to 255.
The image has been toned primarily at the lower end of the brightness scale.