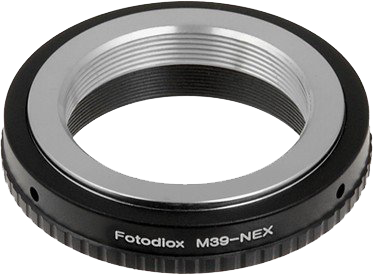 Sony mirrorless cameras have a very small flange-to-focus distance, allowing us to adapt a huge variety of 3rd party lenses such as Leica, Nikon, Canon, Pentax, Voigtlander, etc. To shoot manual lenses, a simple affordable adapter is all that we need. I was disappointed with a no-name bargain adapter (it developed a light leak which resulted in flare), but have had good experience with Fotodiox Sony E-Mount adapters.
For fine art subjects (landscape, still-life, portraits), older lenses are often an excellent choice. Many perform just as well as the newest ones, the only difference being that they are manual focus and have no built-in stabilization. Available in the used market, they are affordably priced.
I also prefer prime lenses when possible: zoom lenses exhibit focus shift, barrel, pincushion and mustache distortion and lower edge performance that varies with focal length. Mustache distortion can be troublesome to correct, even with modern software.
For this reason, prime lenses are better-suited to photographs of architecture and other man-made objects. Prime lenses are almost always smaller, lighter, sharper and cheaper.
55mm f/2.8 AIS Micro-Nikkor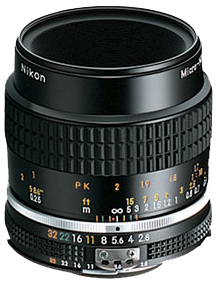 There are countless lenses available in the normal focal length but for its combination of image quality, flexibility and low price I chose the 55mm f/2.8 AIS Micro Nikkor from 1979. You can buy this lens used on eBay or from KEH but after decades it is still available for purchase new because it's a good performer even by modern standards. It focuses down to 1:2 but is very sharp at all distances (see sample image above), due to what Nikon calls Close Range Correction: a floating internal element.
With this model, no lens shade is required because the optics are recessed within the barrel. Because this lens does not open wide it is light and portable, taking 52mm filters. I love macro lenses: they are usually free from chromatic aberration and distortion. Many standard lenses are sharp but if you like to shoot at close distance without needing an adapter and you appreciate not needing a lens hood, this is a fine choice.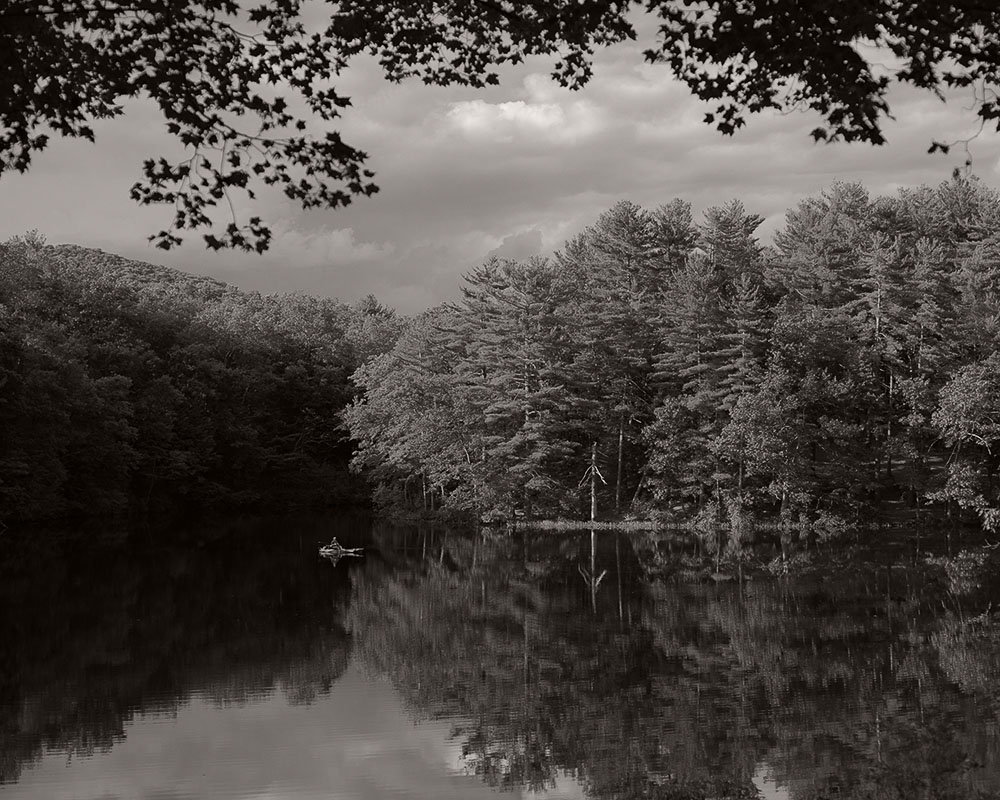 Massachusetts, June 2017
55mm f/2.8 Micro Nikkor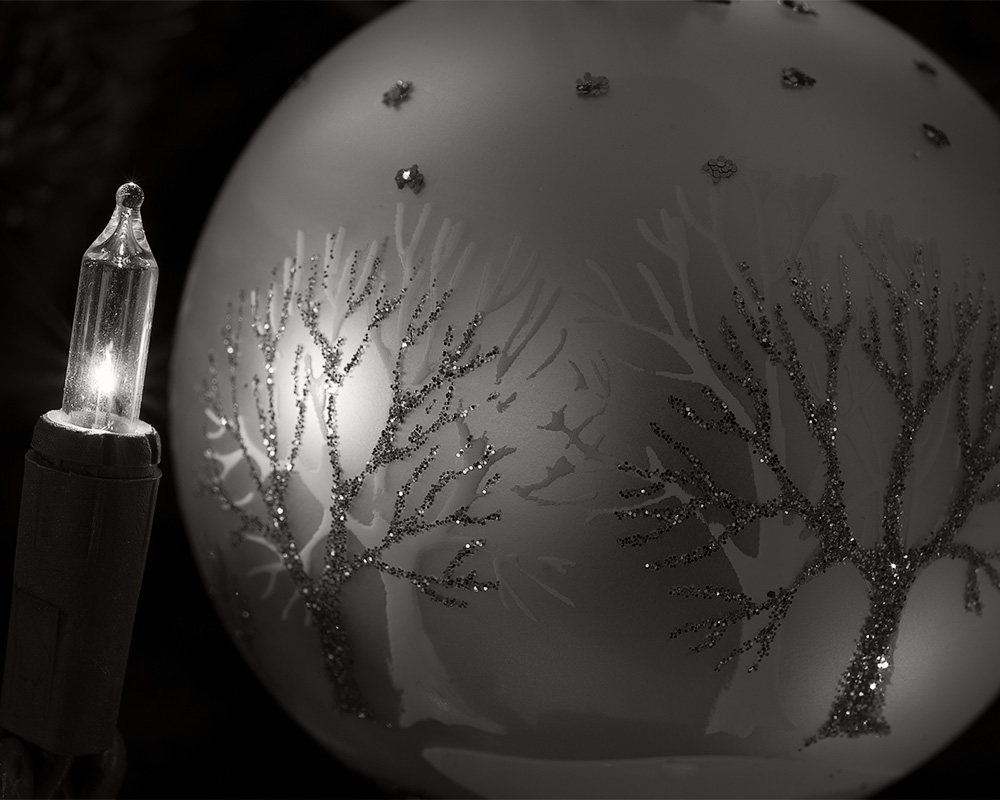 Holiday Ornament, December 2017
55mm f/2.8 Micro Nikkor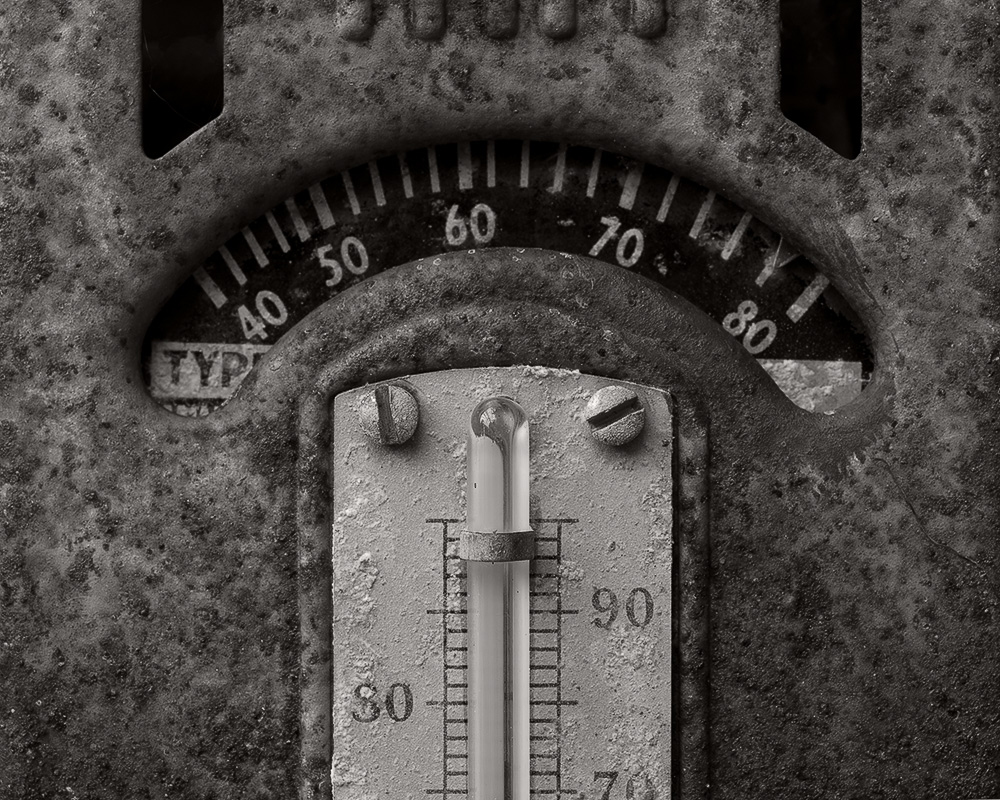 Antique Thermometer, May 2017
55mm f/2.8 Micro Nikkor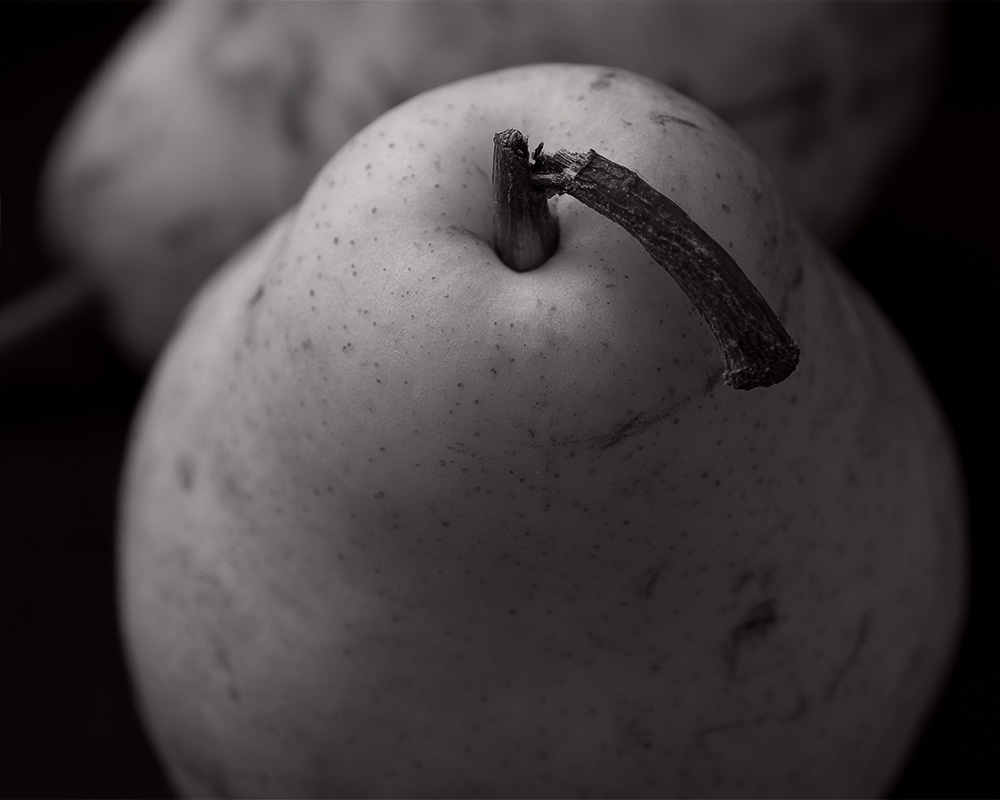 Two Pears, December 2017
55mm f/2.8 Micro Nikkor
Voigtlander 75mm Color-Heliar f/2.5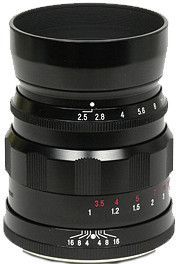 The Voigtlander 75mm Color-Heliar f/2.5 was introduced in 1999 and the Leica screw-mount version is portable, affordable and sharp with a 10-bladed aperture and excellent blur rendition.
The lens shade is integrated into the design and the lens cap fits over the shade, making it even more portable in actual use. Weighing only 230g, it takes 43mm filters and is only 65mm long: less than the width of many modern designs. Even with the lens hood in place and an adapter attached, this lens fits in your pocket ! It is far less expensive than a Leica equivalent and is a fine choice for portraits. Because it is so small and light, you can carry it for long periods of time.
There are faster lenses in this focal length, but I prefer lenses which do not open very wide: they are smaller, lighter, more affordable and optically superior. Lenses which open wide often have mediocre performance at wide settings, particularly away from the center of the image. If not, they are prohibitively expensive, large and heavy. Speed, quality and price: we get to pick any two.
Although not officially a macro lens, it performs very nicely at close range using a stretch adapter or extension tube.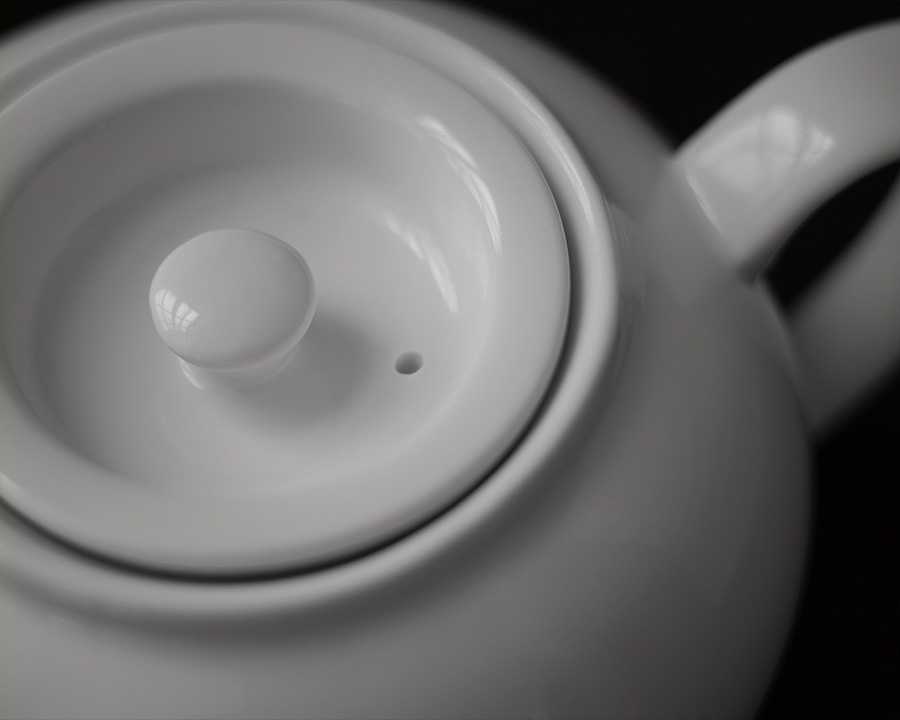 Tea Pot, March 2017
75mm Voigtlander Color-Heliar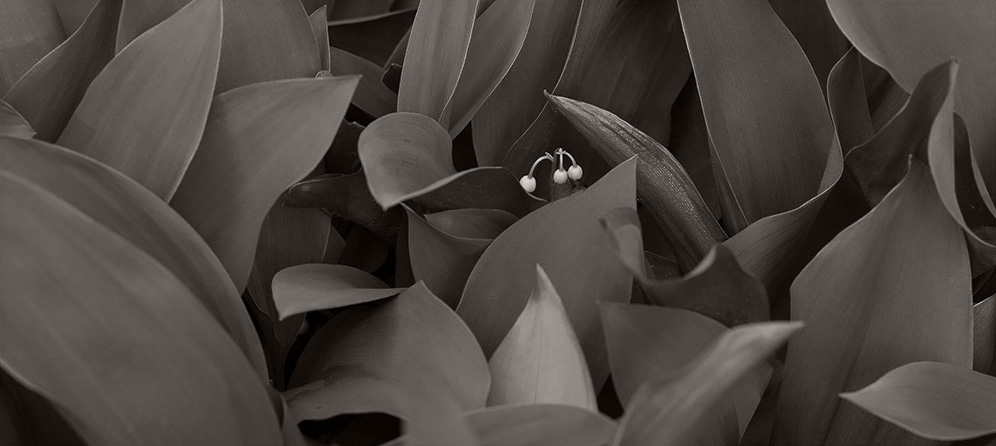 Lily of the Valley, June 2017
75mm Voigtlander Color-Heliar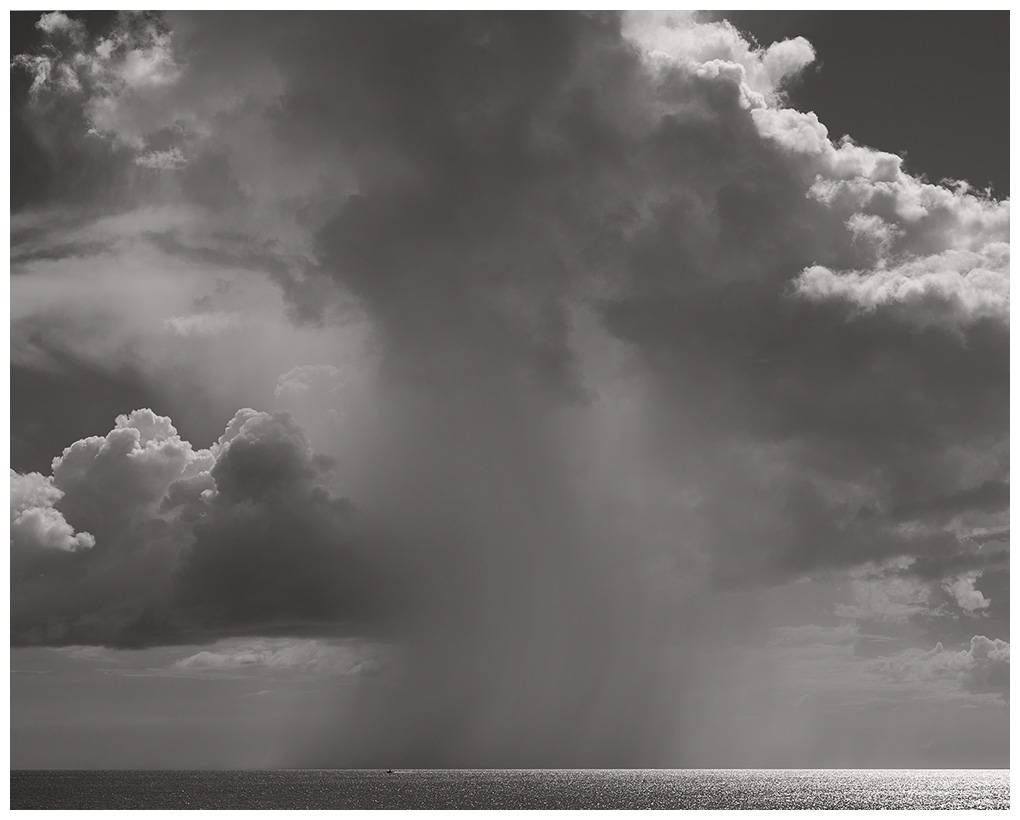 Florida, October 2017
75mm Voigtlander Color-Heliar
Tulip, March 2018
75mm Voigtlander Color-Heliar
35-105mm Zoom Nikkor Macro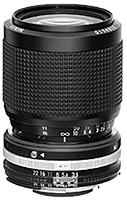 The 35-105mm Zoom Nikkor Macro was introduced in 1983 and is available at modest price in the used market. A manual focus zoom, it opens no wider than f/3.5 so it's compact, taking 52mm filters like the 55mm Micro Nikkor. Like most zoom lenses, edge sharpness falls below center sharpness but this model has other attractive qualities. It's a capable performer in a portable package.
This lens has 16 elements in 12 groups and a ring which shifts the internal arrangement, allowing you to gradually transition to macro mode. At the 35mm setting, it can focus down to a 1:4 ratio. If we add a short extension tube the lens will focus very closely at all focal lengths. Because of the macro design it performs well at short range as well as distance.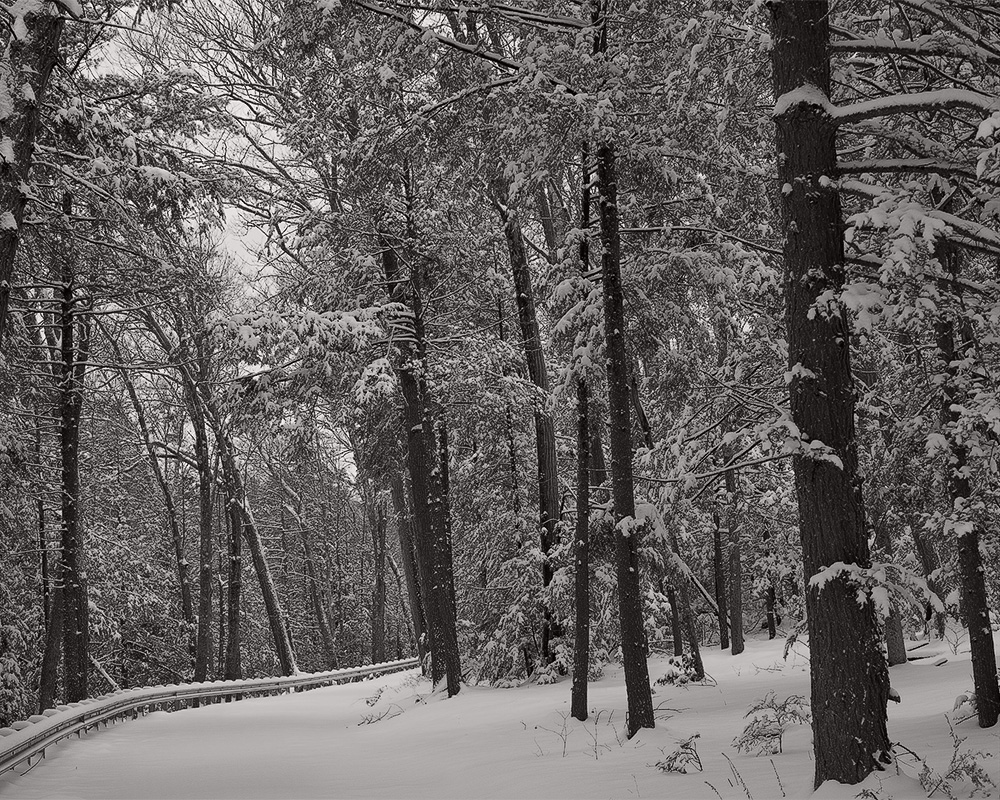 Massachusetts, December 2017
35-105mm Zoom Nikkor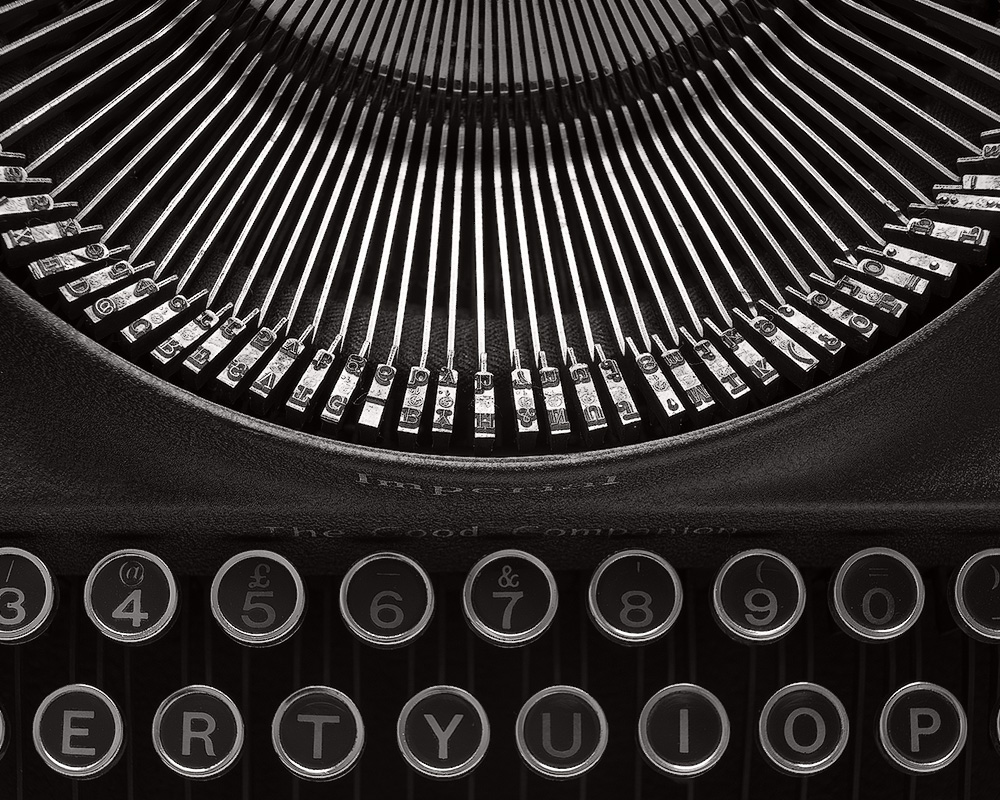 Antique Typewriter, December 2017
35-105mm Zoom Nikkor
70-300mm Nikkor AF ED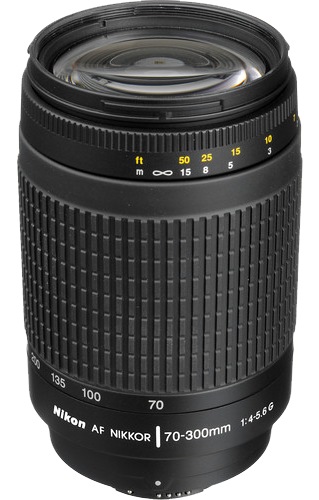 The 70-300mm Nikkor AF ED is very affordable and portable compared to similar offerings. This model provides autofocus on Nikon cameras, but no image stabilization. Like most zoom lenses it exhibits distortion, aberrations and lesser edge performance at various focal lengths: I never shoot it wide open and I use a simple Nikon-to-Sony adapter which does not provide autofocus.
Professionals who shoot sports, weddings or portraits - or who make huge prints - may require a professional-grade equivalent (at many times the cost) but if we shoot at moderate apertures, print at reasonable size and avoid the extremes of lens coverage, this lens offers long reach and light weight at a very attractive price-point.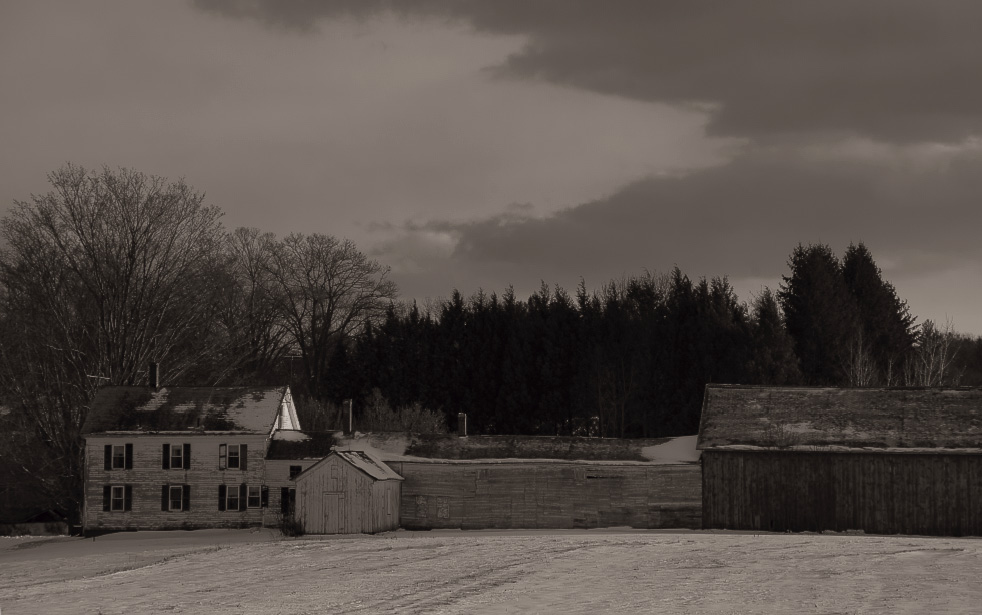 Massachusetts, December 2017
70-300mm Nikkor AF ED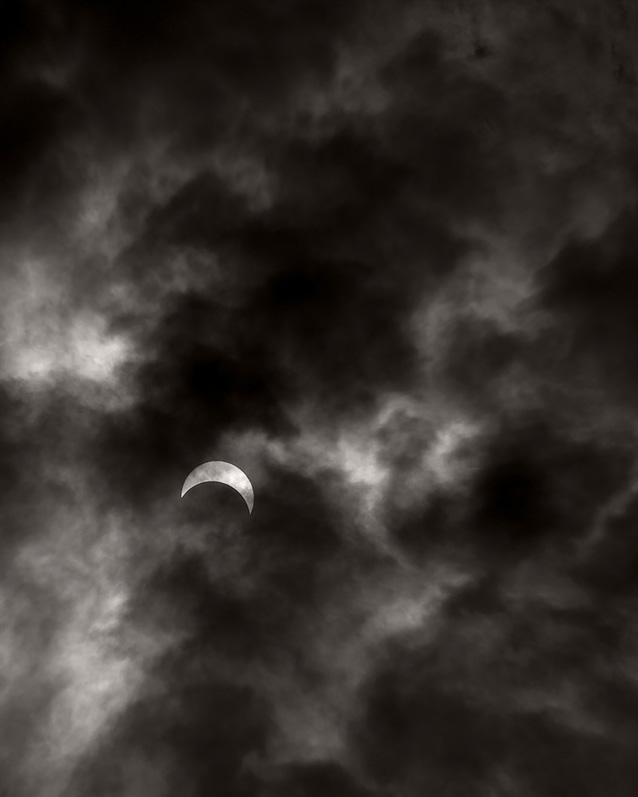 Eclipse, August 2017
70-300mm Nikkor AF ED